PROJECT: Villa Casa Loma
Website Redesign
Platform
: Standard Compliant HTML with Javascript
Features: Imbedded Slideshows on page headers.
Completed: 2011
Completed for a local university professor and his wife, this website markets their Spanish Villa rental.
Homepage
This website design captures the cool airiness of this Spanish villa rental. A generous number of photos complete the site.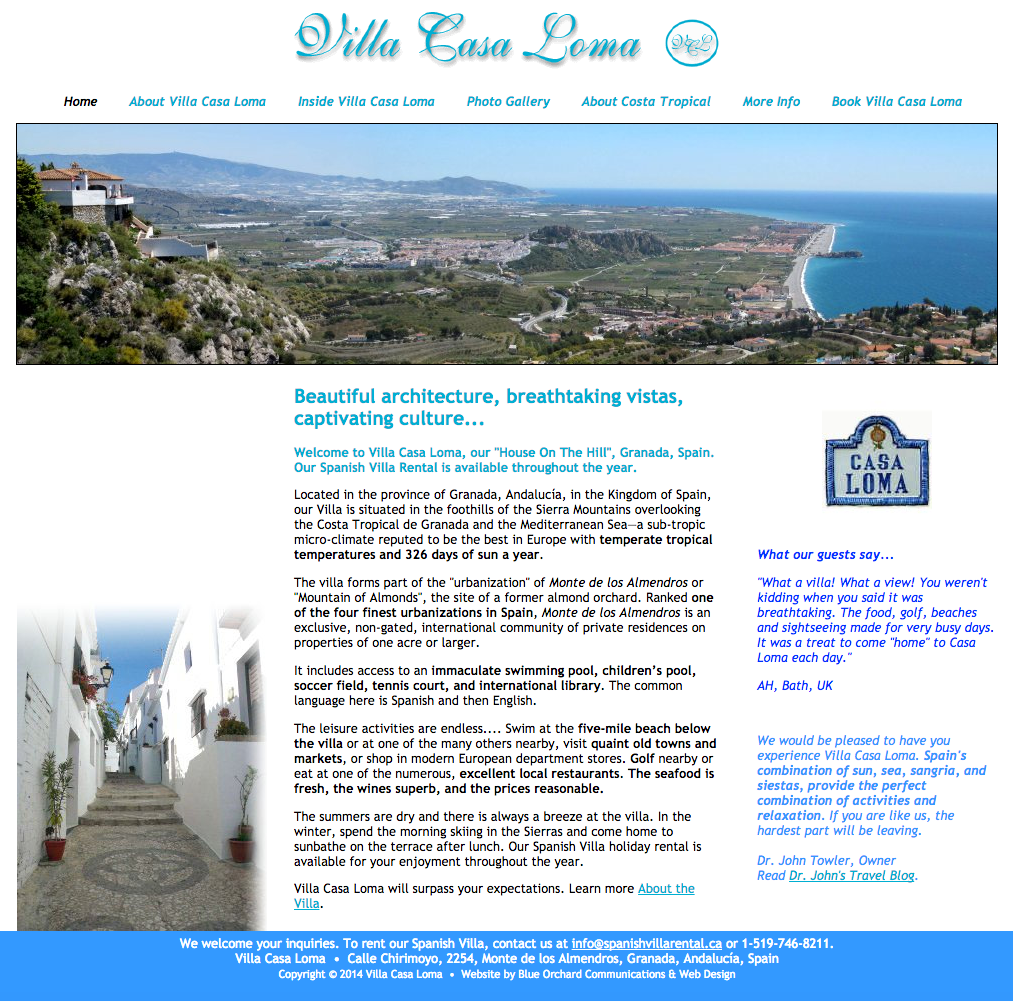 Your Project Here.
Take the first step to making your project a reality.
What We are Doing...