PROJECT: St. Jacobs Midwives
Website Redesign
Platform: WordPress
Features: Mobile & Tablet Responsive
WordPress Theme Upgrade Completed: 2017
WordPress Website Completed: 2013
Completed for the most established midwifery clinic in the region, this mobile-responsive website markets to potential clients.
Upgraded Theme Homepage – Full-Screen View
In 2017, we upgraded the website's theme to incorporate a number of improvements, including even better mobile access, birth story presentation, and a simpler, more modern aesthetic.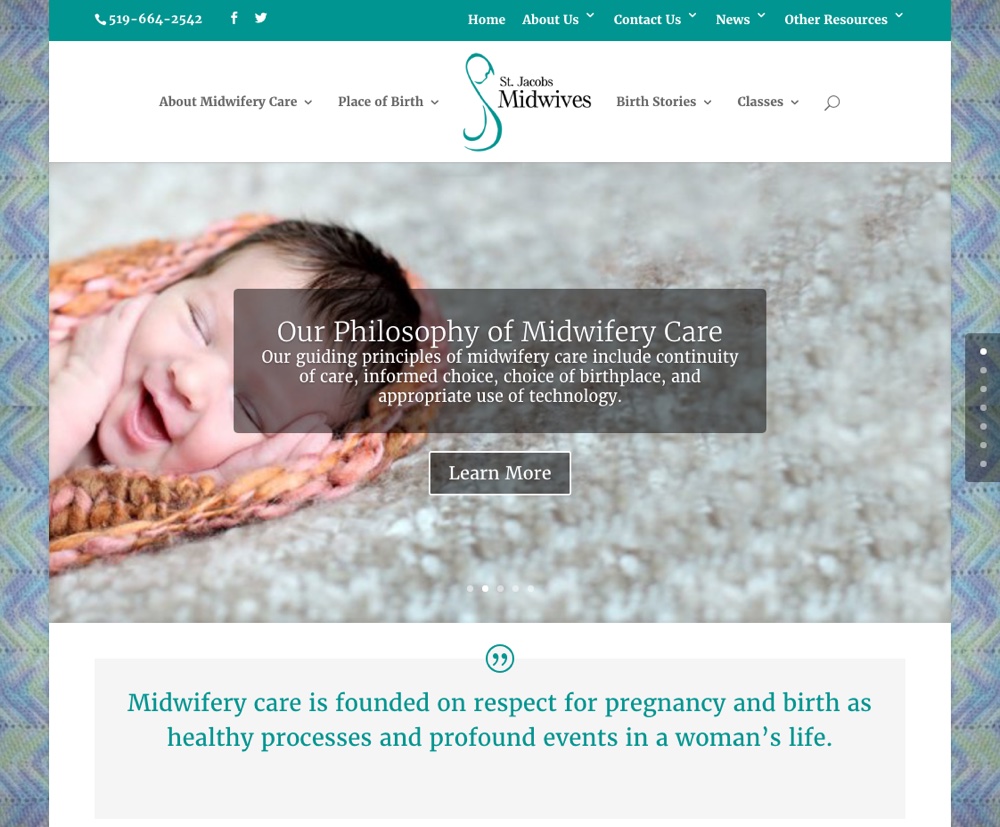 2013 Homepage – Full-Screen View
The advent of social media, blogging, and mobile use, prompted the clinic to embark on a website redesign, which we launched in 2013. This new site automatically changes to fit small screens and allows the staff to add new information to the site themselves via the WordPress Control Panel.
2013 Homepage – Mobile View
On mobile devices, the menu changes and the page elements stack one under the other.
Your Project Here.
Take the first step to making your project a reality.
What We are Doing...