PROJECT: Moonlight & Pines B&B
Website Redesign
Platform: WordPress
Features: Mobile & Tablet Responsive, Photo Gallery, Testimonials
Completed: 2017
A website redesign project for a four-season Bed & Breakfast located on the edge of the Ganaraska Forest, in the Northumberland Region of Southern Ontario, Canada, this mobile-responsive website captures the beauty of this location with large, landscape images on each page, in addition to photo galleries.
Homepage – Full-Screen View
The couple who own this beautiful B&B had created their original website using iWeb on a Mac. But, Apple discontinued supporting iWeb in 2011. The old website had degraded, the image slideshows no longer functioned, and it looked outdated. They needed a new website as beautiful as their B&B! Their new website makes the most of their stunning photos to capture the beauty of their exceptional home and property.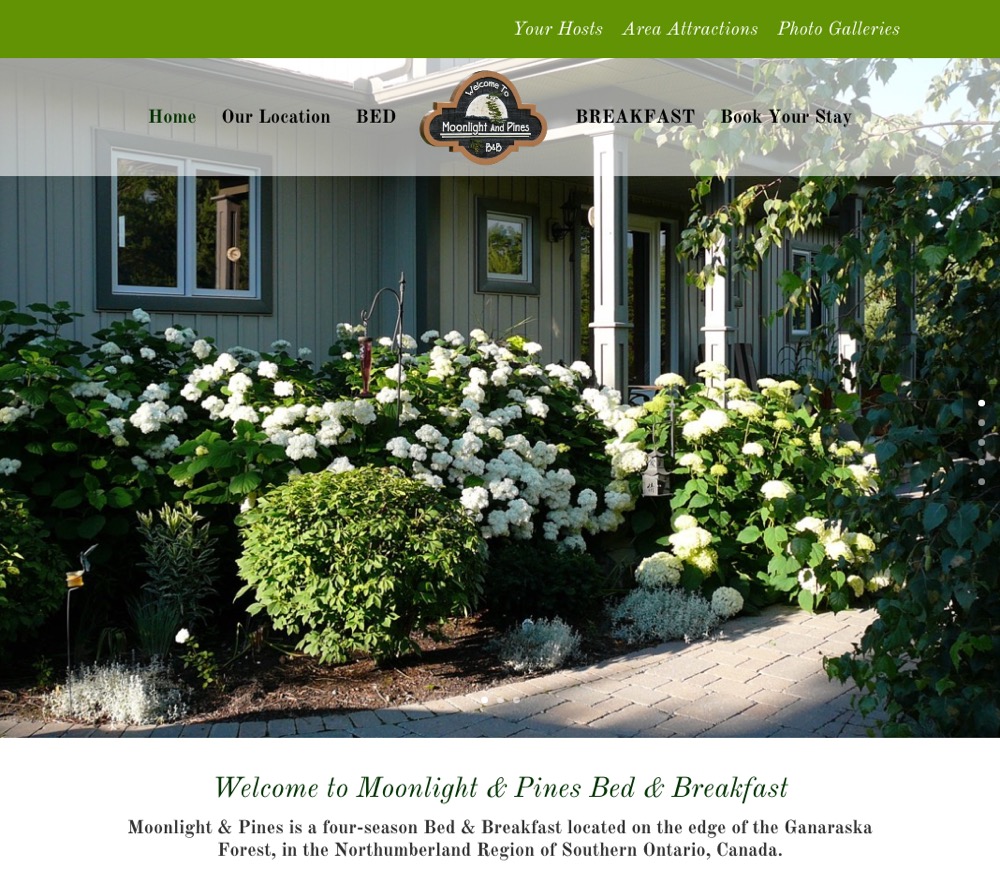 Fullwidth Map
Since finding the B&B is of utmost importance to their guests, we included a fullwidth Google map on the Our Location page, as well as a smaller Google Map imbedded in the footer.
Previous Website Design
Their old website was not mobile responsive and the image slideshows no longer functioned.
Your Project Here.
Take the first step to making your project a reality.
What We are Doing...