PROJECT: Mr. K-W Landscaper
Website Design
Platform: Standard Compliant HTML
Features: Slideshow, Testimonials
Completed: 2012
Completed for a local Landscape Contractor, this site was custom-built in standard compliant static HTML.
Homepage with Slideshow
Since referrals are very important to this contractor's business, we featured one on every page of the site. He took photos of his client properties for use on the site.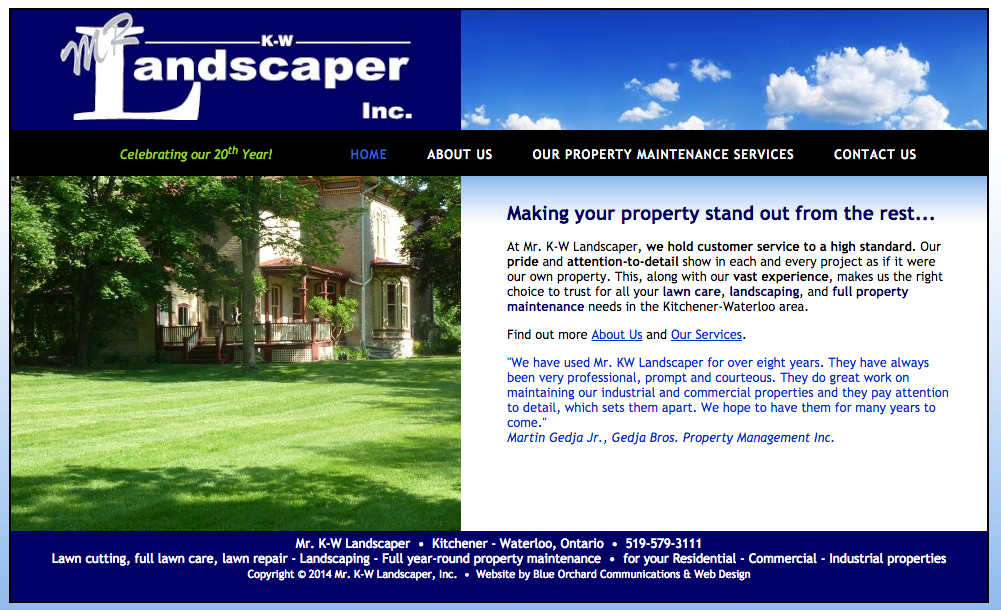 Your Project Here.
Take the first step to making your project a reality.
What We are Doing...