PROJECT: Brian Pombiere Entertainment
Website Redesign
Platform: Standard Compliant HTML with PHP and SQL database.
Features: Database-driven content with custom Control Panel.
Completed: 2012
Completed for an entertainment company marketing acts to southern Ontario, this website features database-driven pages for Musician Listings.
Homepage – Full-Screen View
This client required a custom interface that would allow them to enter new musical acts into a predefined template. Content is housed in a SQL database and accessed from a secure Admin Panel.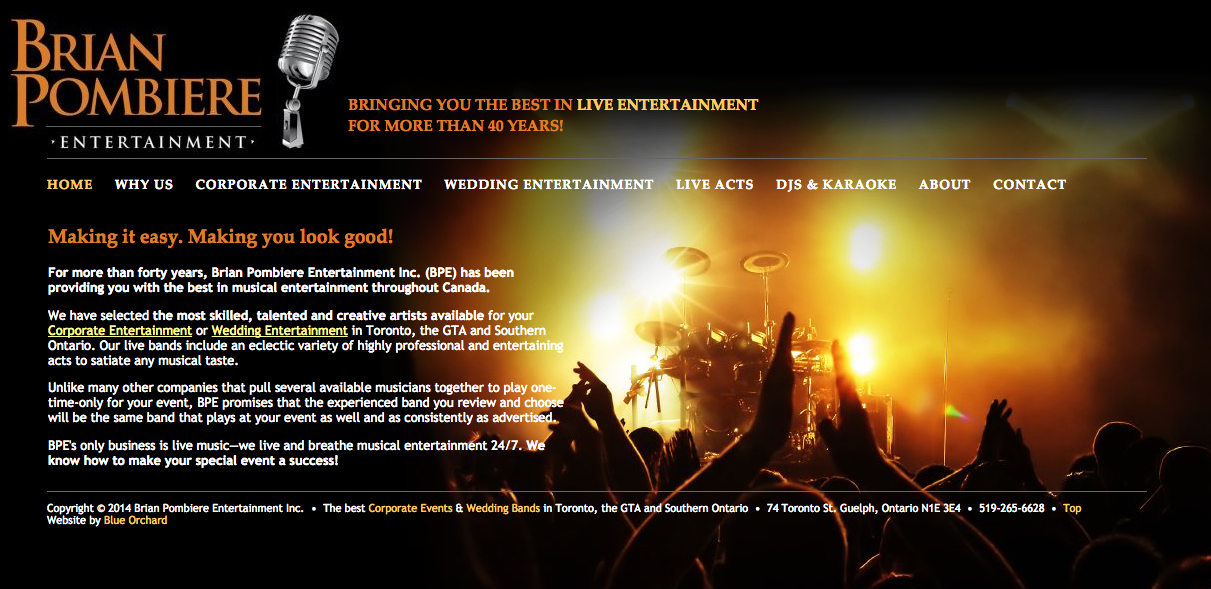 Your Project Here.
Take the first step to making your project a reality.
What We are Doing...